Welcome to Titanz Fitness & Nutrition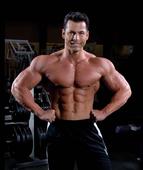 My vision for Titanz Fitness & Nutrition is truly multi-faceted.
Having been in the health and fitness industry of over 25 years, I have traveled throughout the country and have been to hundreds of gyms and training facilities.
I've tried to incorporate the positive aspects of a great gyms/training facilities into Titanz Fitness & Nutrition.
Here are some of the reasons why Titanz is unique in the Fitness industry:
24/7 State of the art training facility/gym
Unique and varied equipment for any type of workout or training

You can do personal training here with a Titanz Fitness professional without a membership
You can have a group fitness membership without being a gym member
Some great types of workouts you can do here are weight lifting/training, Plyometric, kettle bell, powerlifting, agility, band, core and functional. We have diversity in our equipment so you can cross train in many styles to keep your workouts fun and challenging.
If you're into Group Fitness we offer some really fun and challenging classes. We have Spin, TRX, Zumba, Muscle Blast (similar to Body Pump), Tread and Shed, Six Pack Abs, Buns Blaster and body sculpting to name a few. We are always adding classes and trying new workouts to keep you coming back for more. We're in the process of developing Kids classes and camps including Zumba kids. Contact us for more information regarding these programs.
Titanz has a sports nutritionist on staff for nutritional counseling or support to help each member reach his/her objective. Whether that goal may be weight loss, body fat reduction, increased muscle, more endurance or just maintenance questions about their nutrition. This is all free of charge for all our members.
The most rewarding aspect of my vision is seeing our clients experience real and significant changes both in body and mind.
Please stop in and get a day pass and try us out.
In Good Health,
Daniel